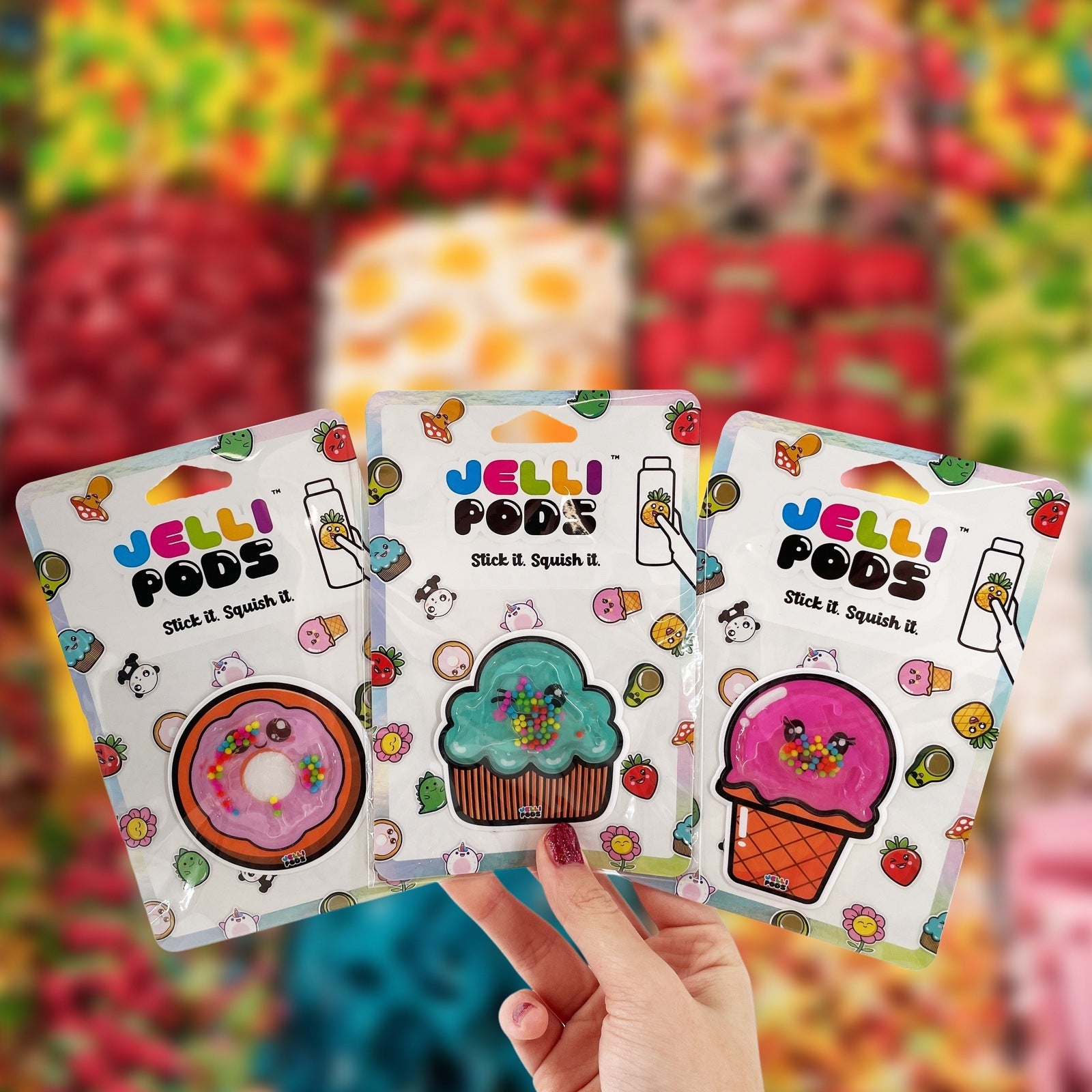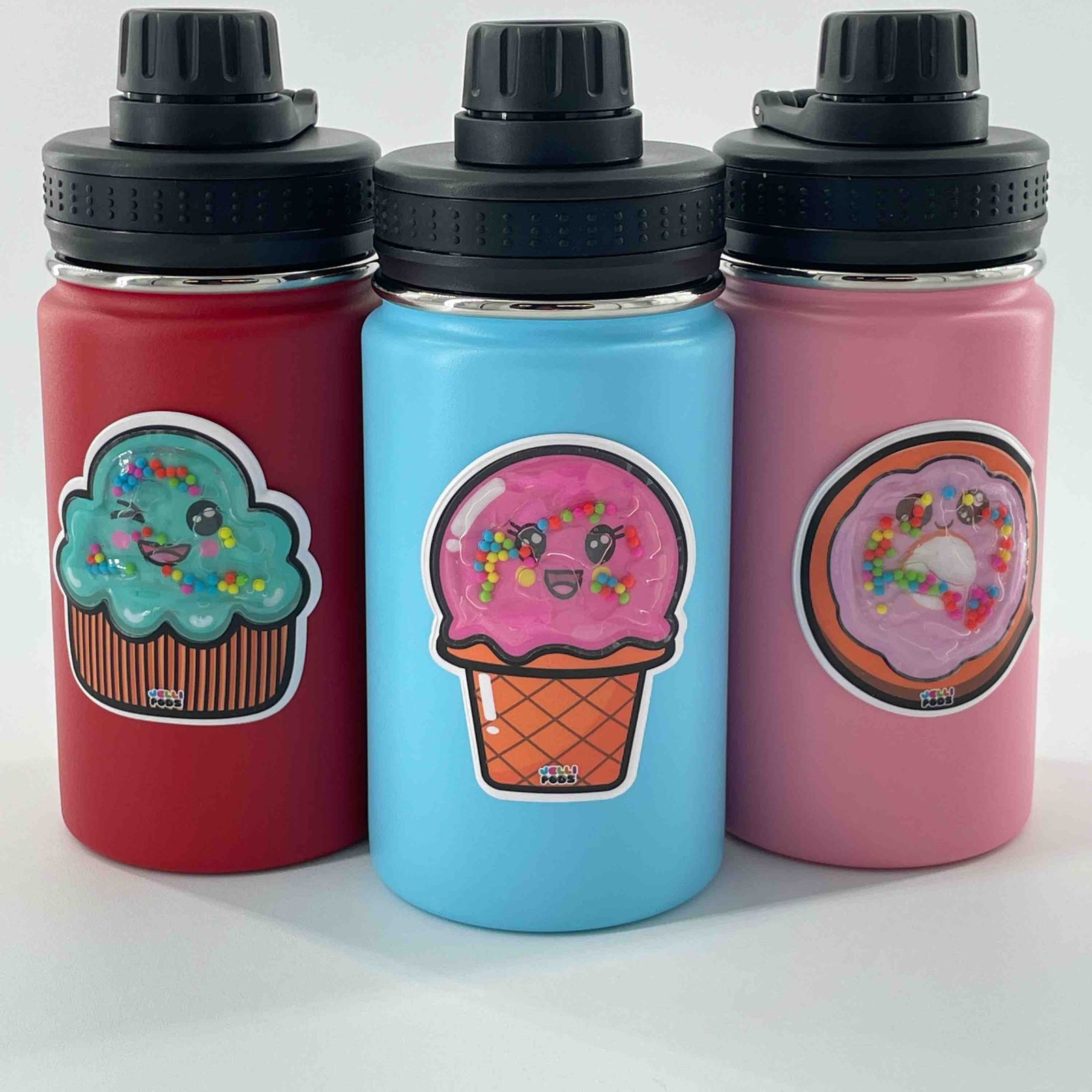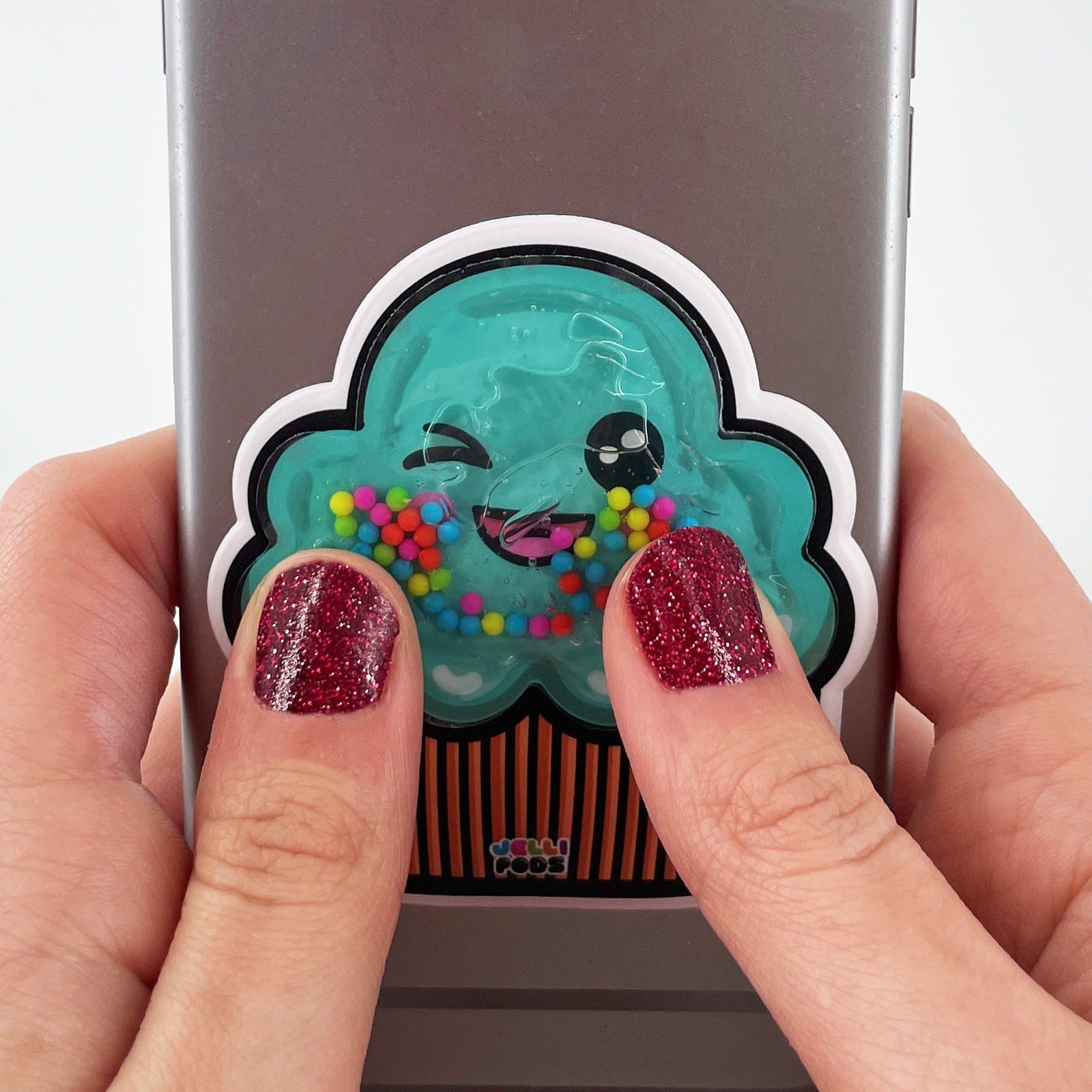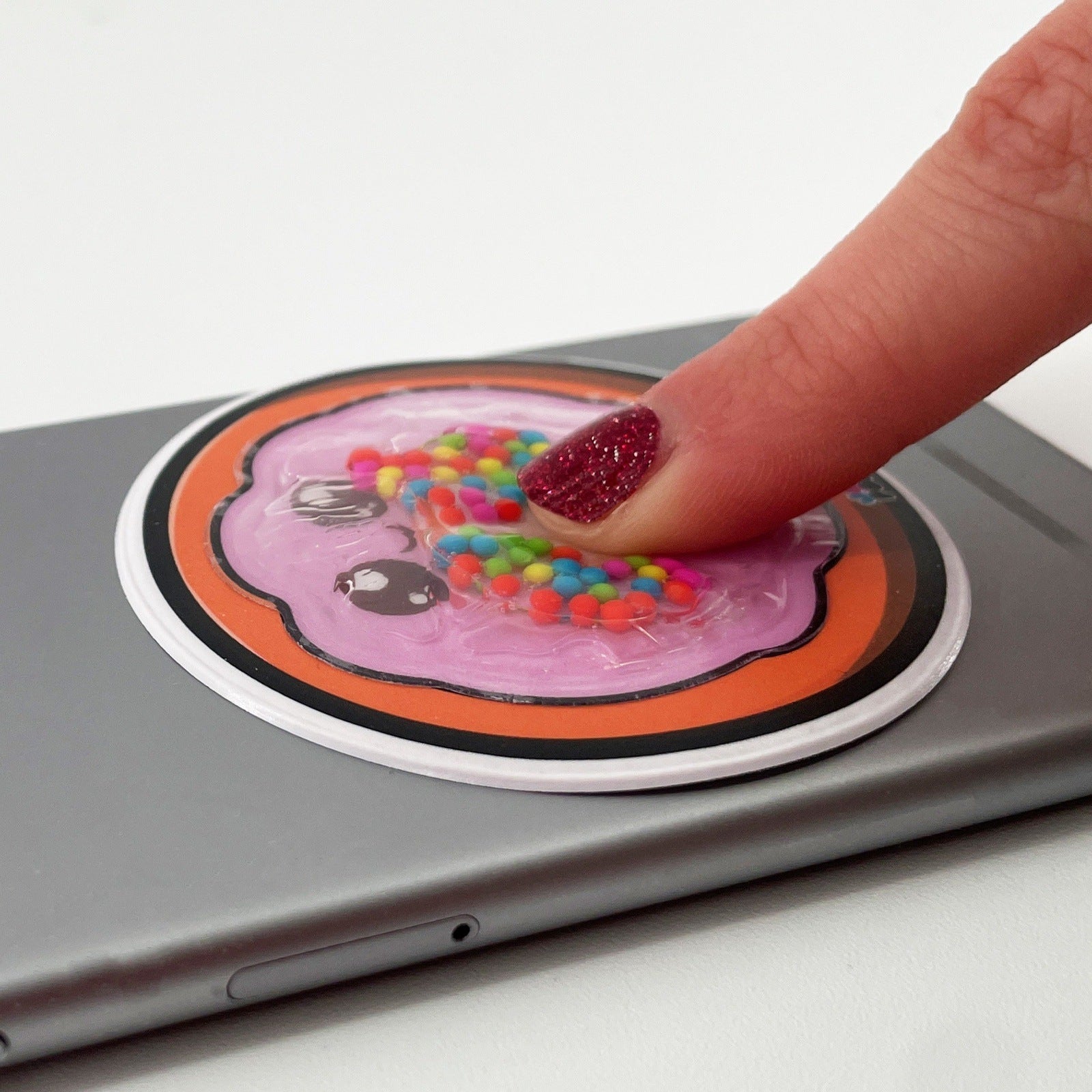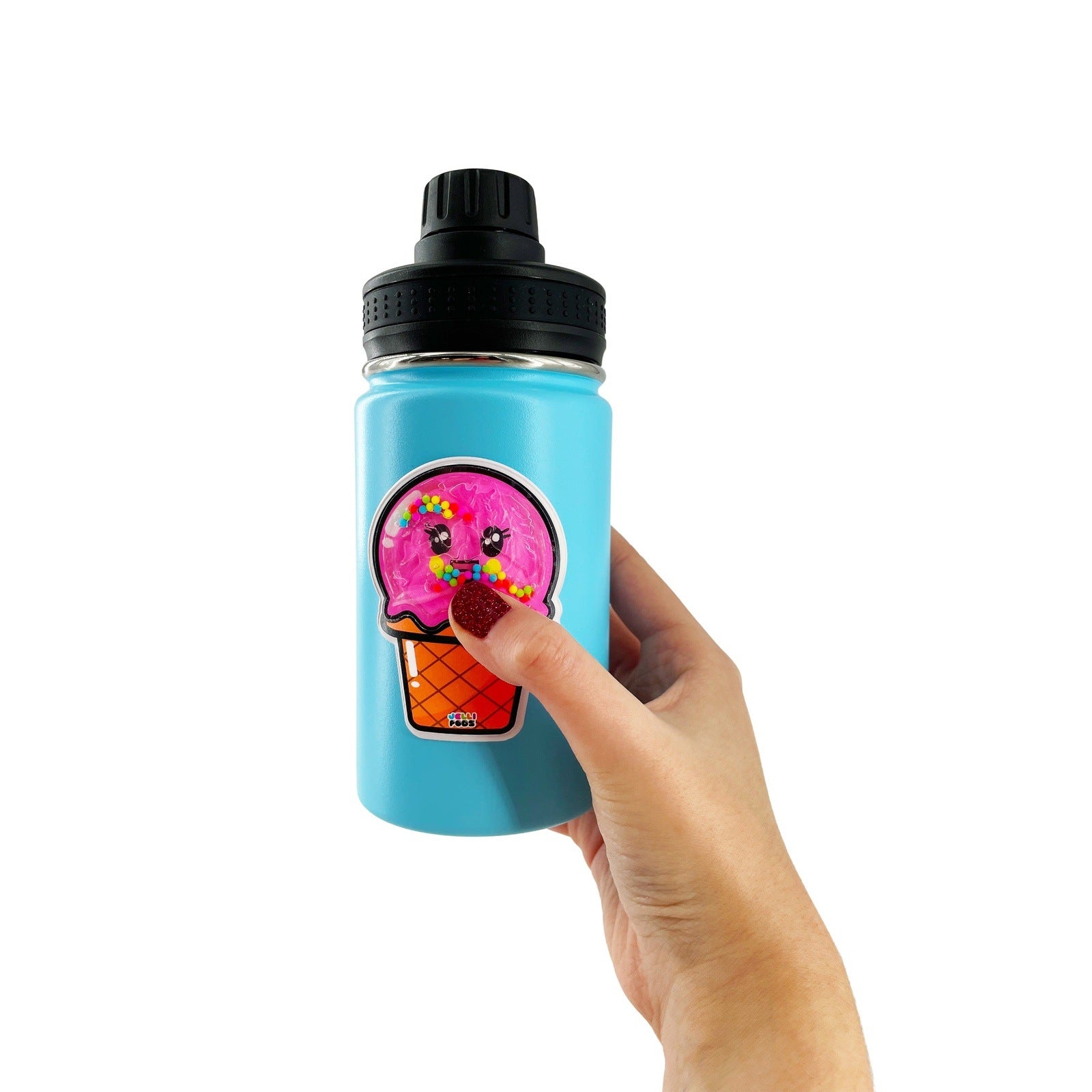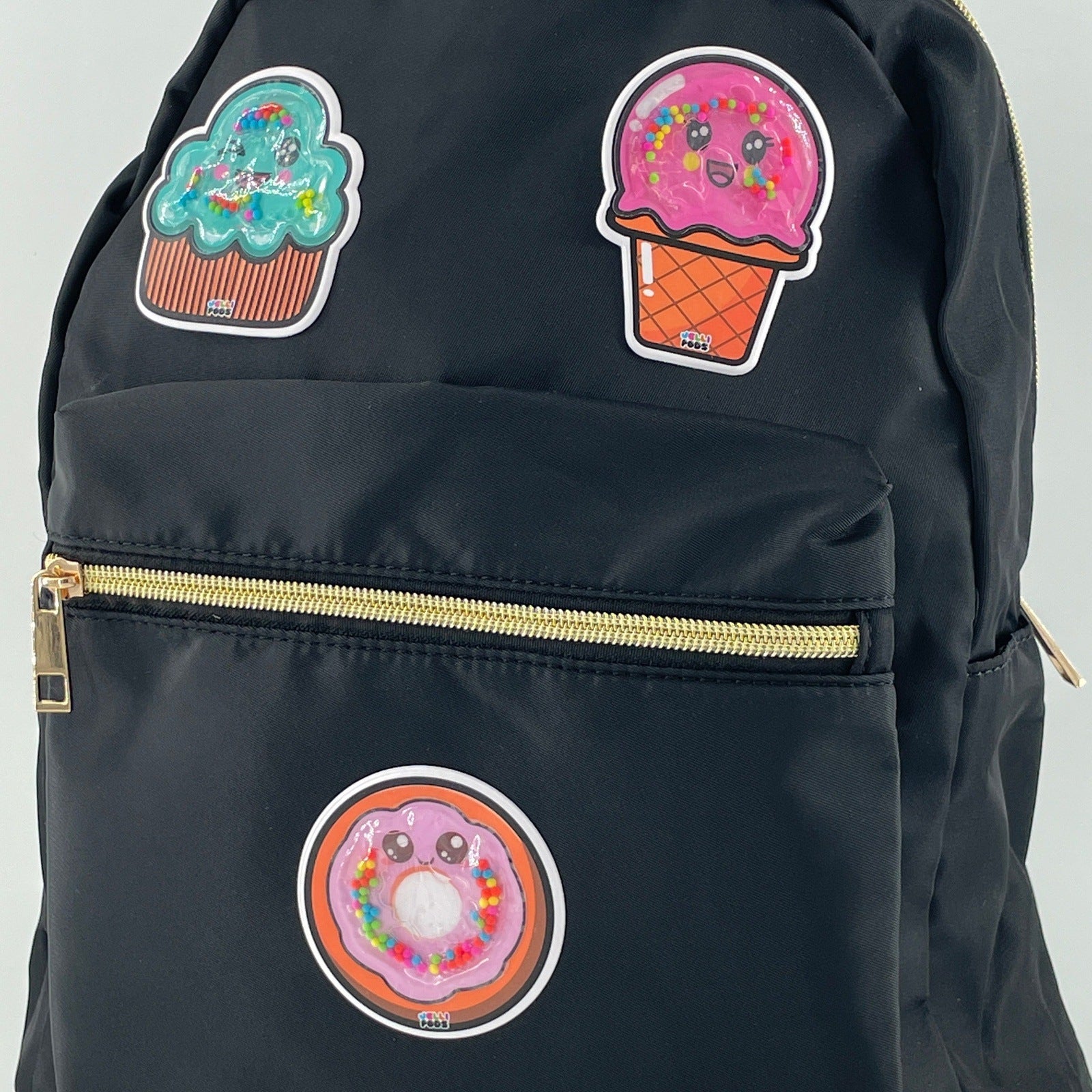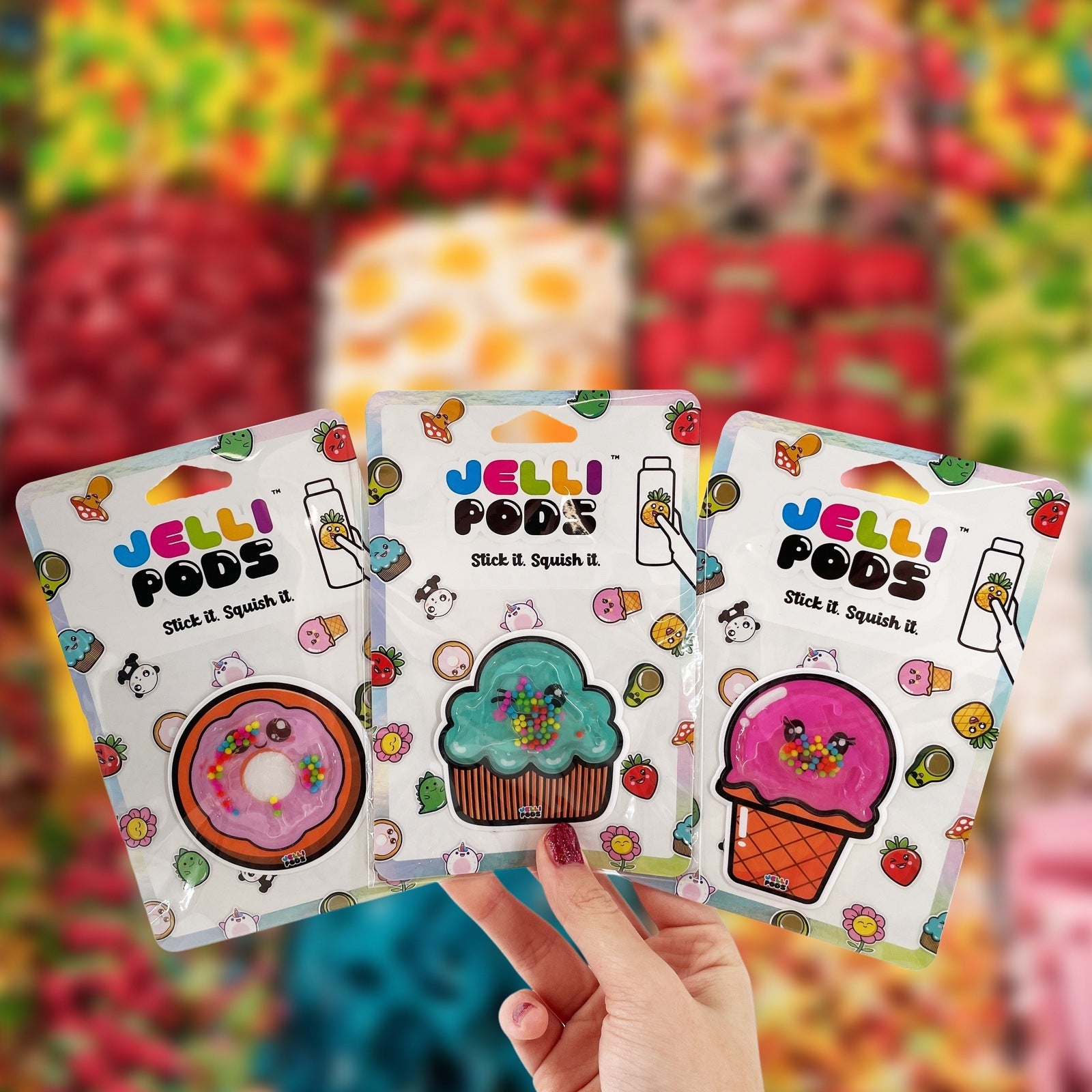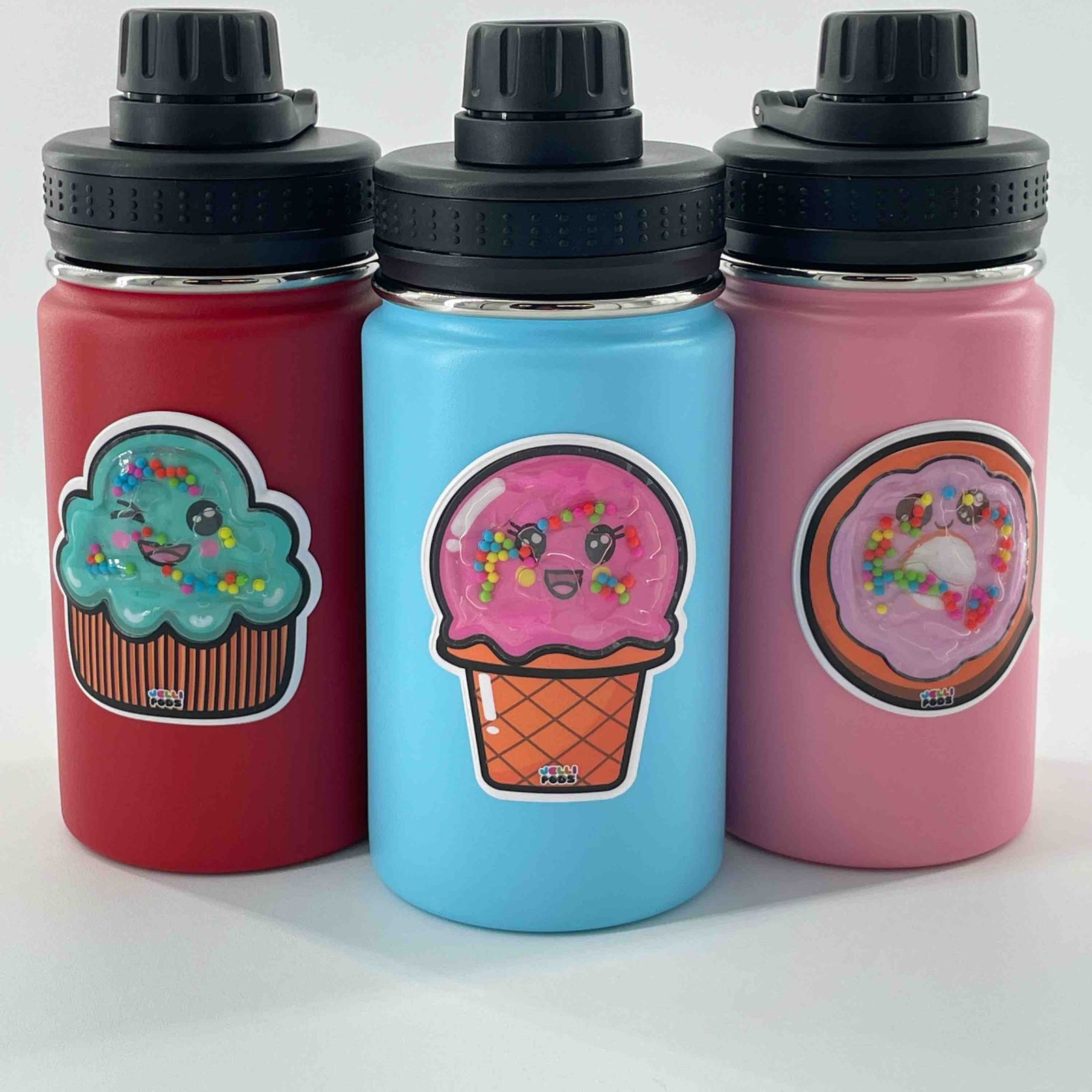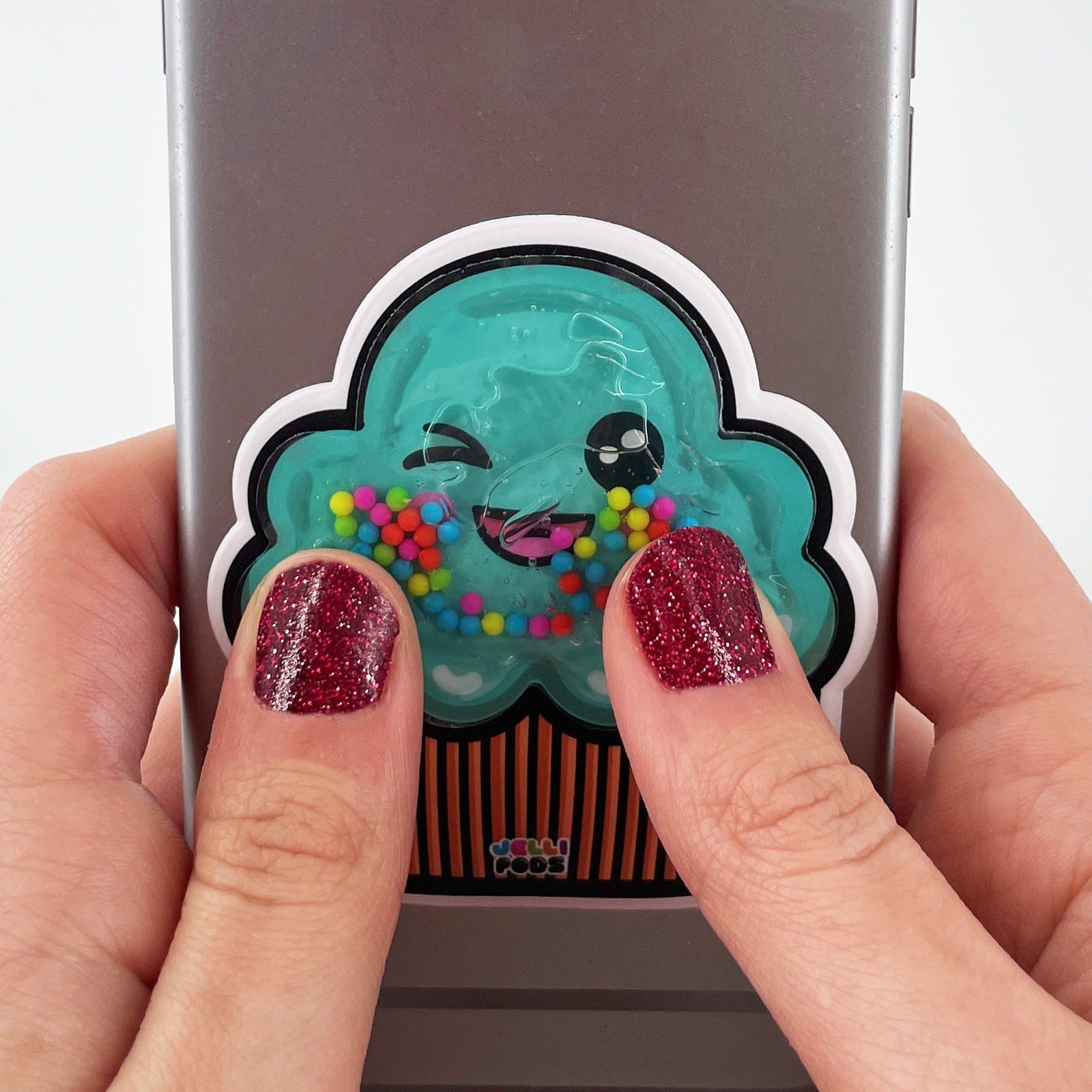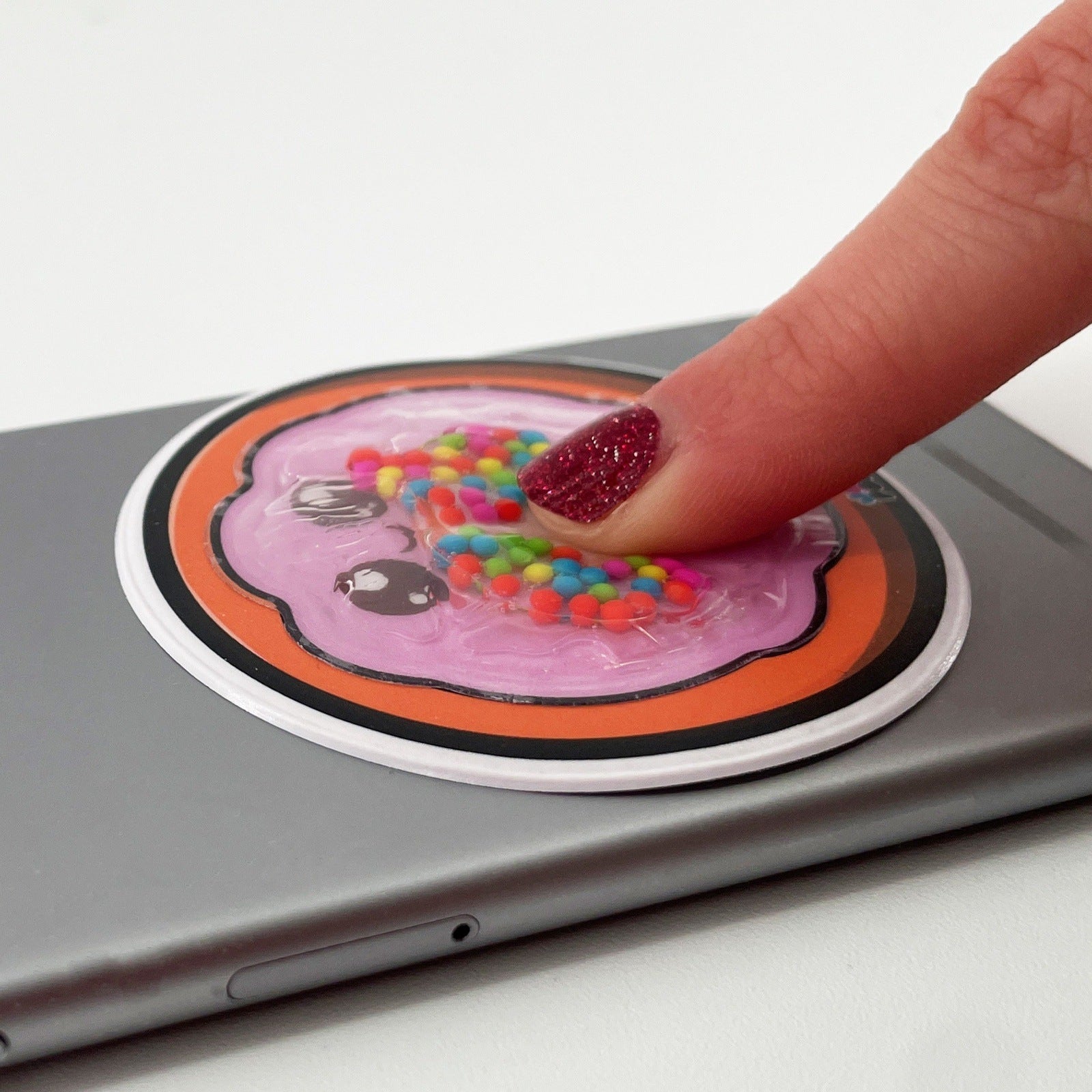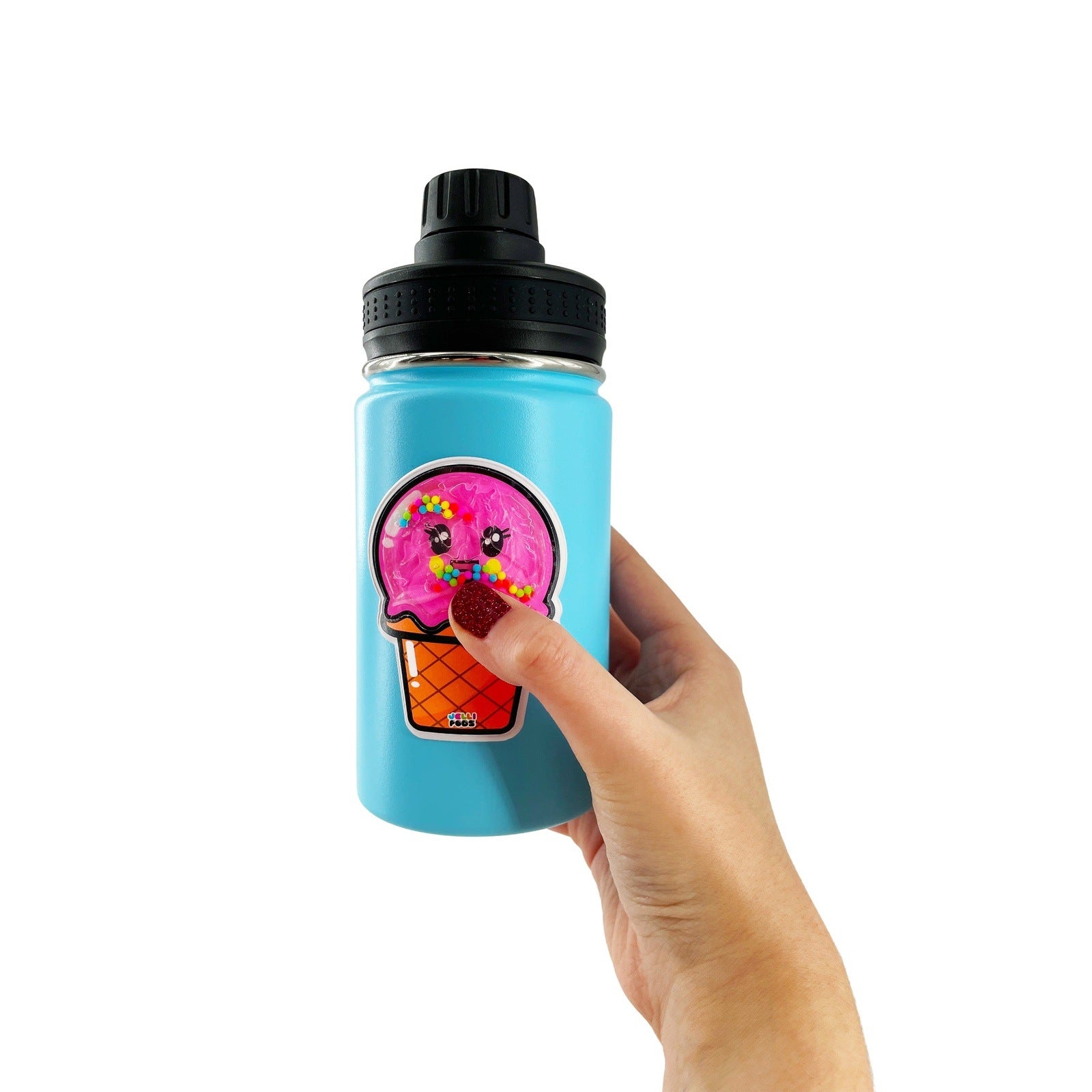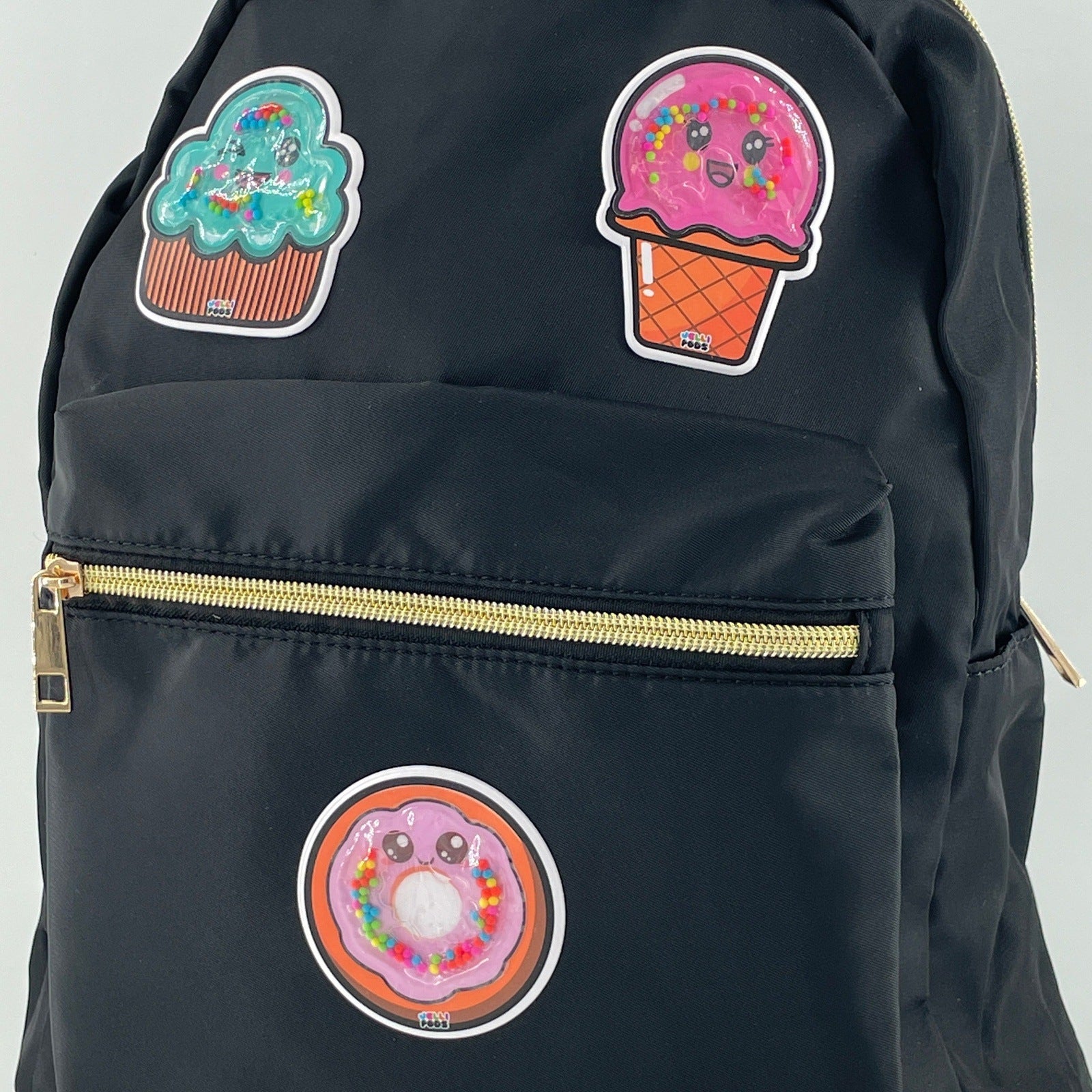 JelliPods: Sweet Pack
Sale price Price $10.99 Regular price $14.97 Unit price / per
JelliPods are sensory, collectible stickers that contain gel and beads inside a transparent pod overlaid on top of cute graphic artwork. You can stick them to anything! Water bottles, smart phones, backpacks... even your locker! The squishy gel and beads inside the cute little pods offers a tactile, addictive fidget sensation for your fingers, something you just can't get from boring vinyl stickers. JelliPods are unlike any sticker ever created! 
The JelliPods Sweet Pack contains the Donut, Cupcake and Ice Cream styles.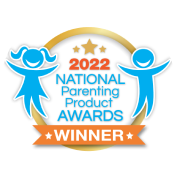 Stick!
Peel and stick your JelliPods on your phone, water bottle or just about anywhere!
Squish!
JelliPods aren't flat like most stickers: they're filled with squishy gel beads!
Fidget!
Move the gooey beads around to decorate your character for a tactile fidget sensation!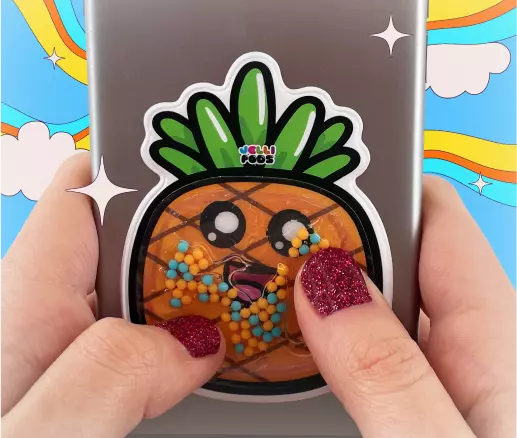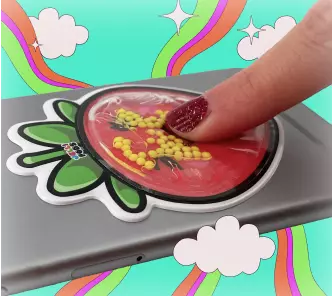 Focus!
JelliPods keep your fingers busy and your mind ready!
Relax!
JelliPods deliver a lovely, calming effect you wouldn't expect from a sticker!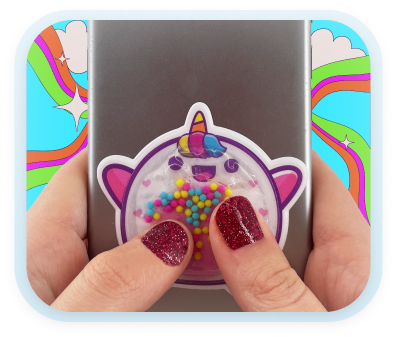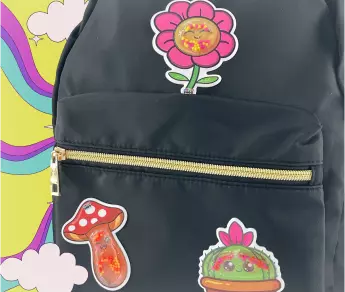 Repeat!
JelliPods are re-stickable, non-toxic and don't leave residue behind!
Customer Reviews
JelliPods are unlike any sticker brand I've ever seen. They're perfect for adding a pop of color and texture to any surface, and the reusable adhesive means I can switch up the placement whenever I want. I've already collected several of the trendy designs and can't wait to add more to my collection!
JelliPods have quickly become my new favorite fidget toy. I love the tactile sensation of the gel and beads inside the pod, and the cute graphic artwork on top is an added bonus. They're perfect for reducing stress and anxiety during long work days.
I am so impressed with JelliPods! They provide a unique sensory experience that my students can't get enough of. The cute designs and addictive texture make them the perfect tool for keeping little hands busy and focused during class.
My daughter is obsessed with JelliPods! She sticks them on everything - her water bottle, her backpack, even her iPad case. They're reusable and the non-residue adhesive makes them a parent's dream. We'll definitely be buying more!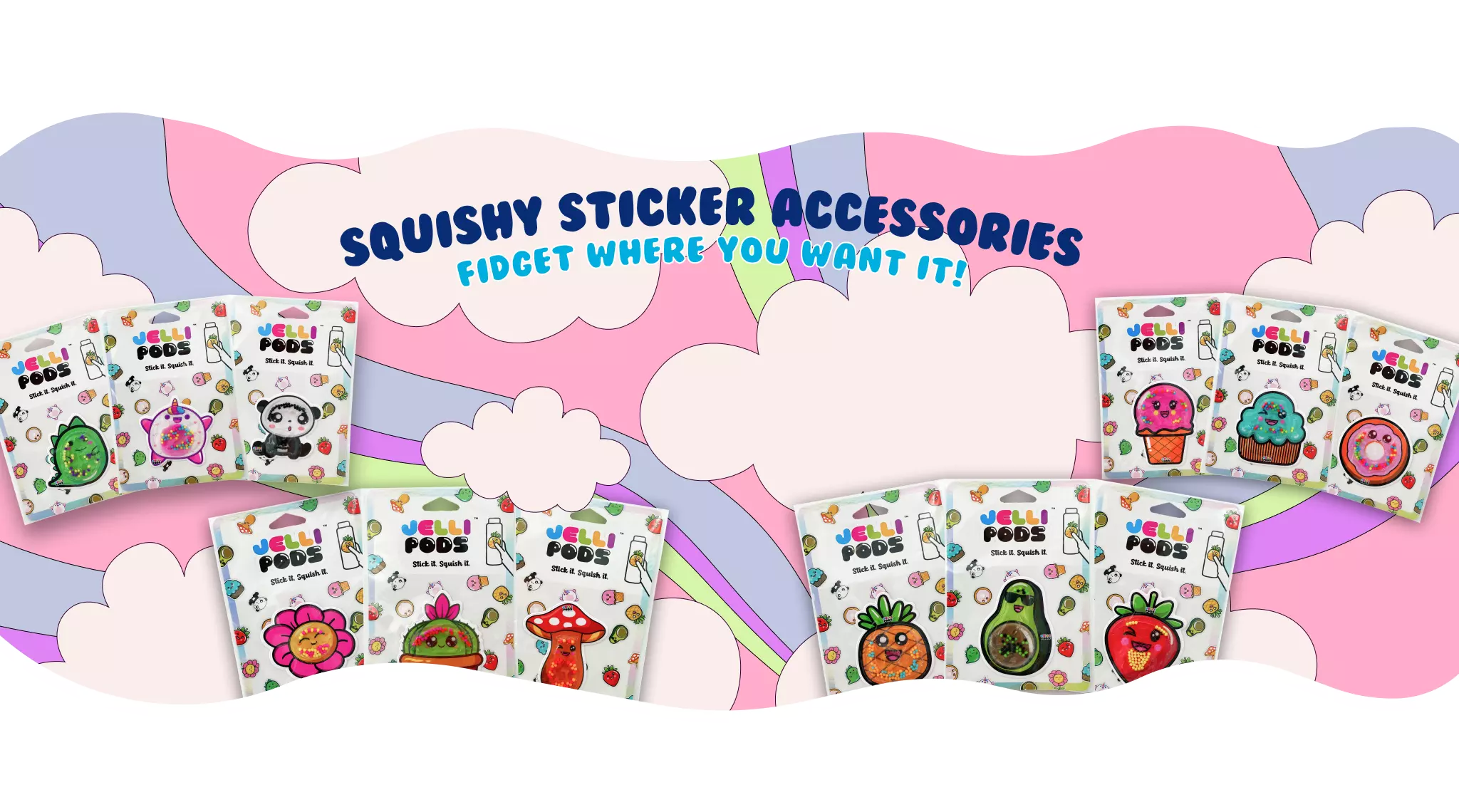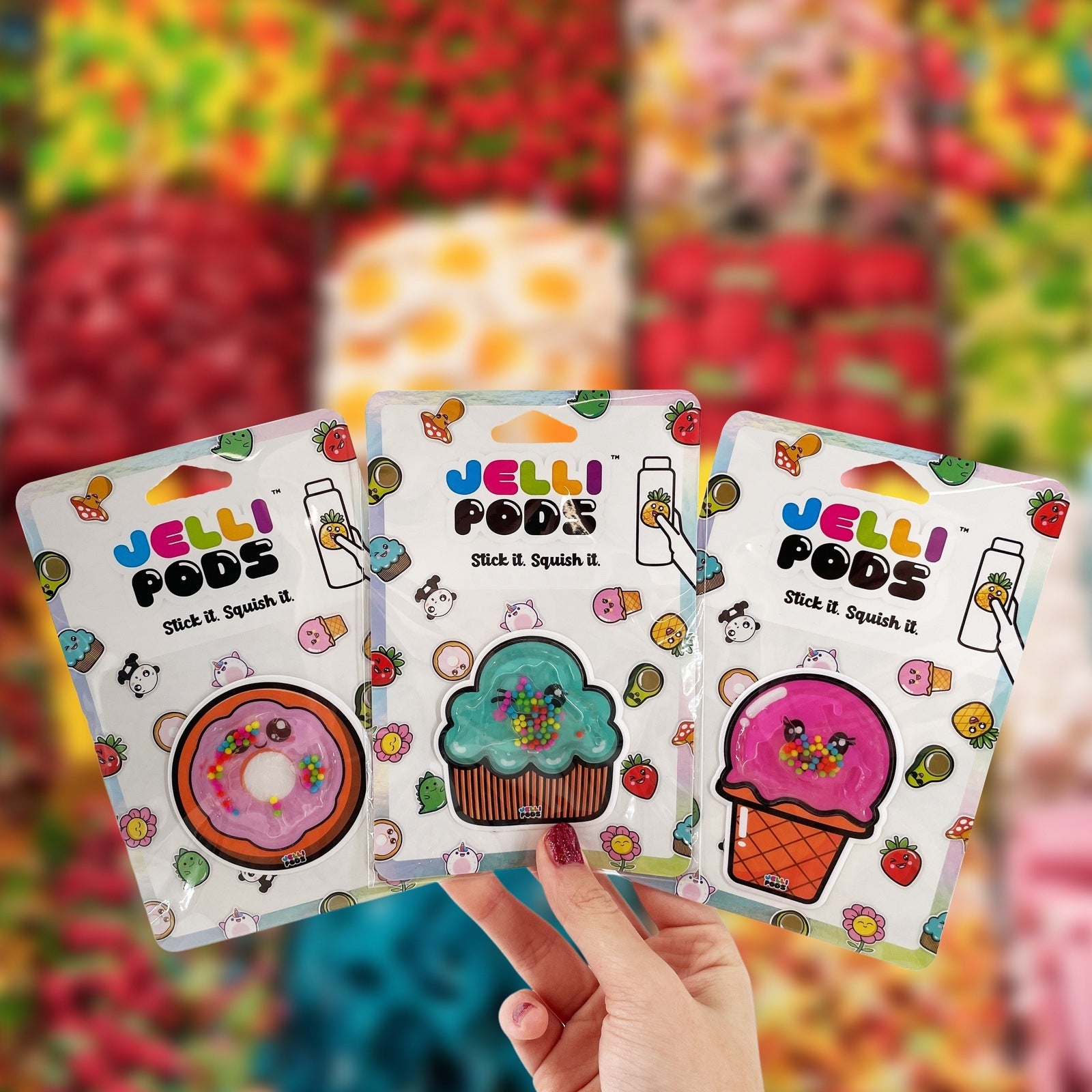 JelliPods: Sweet Pack
$10.99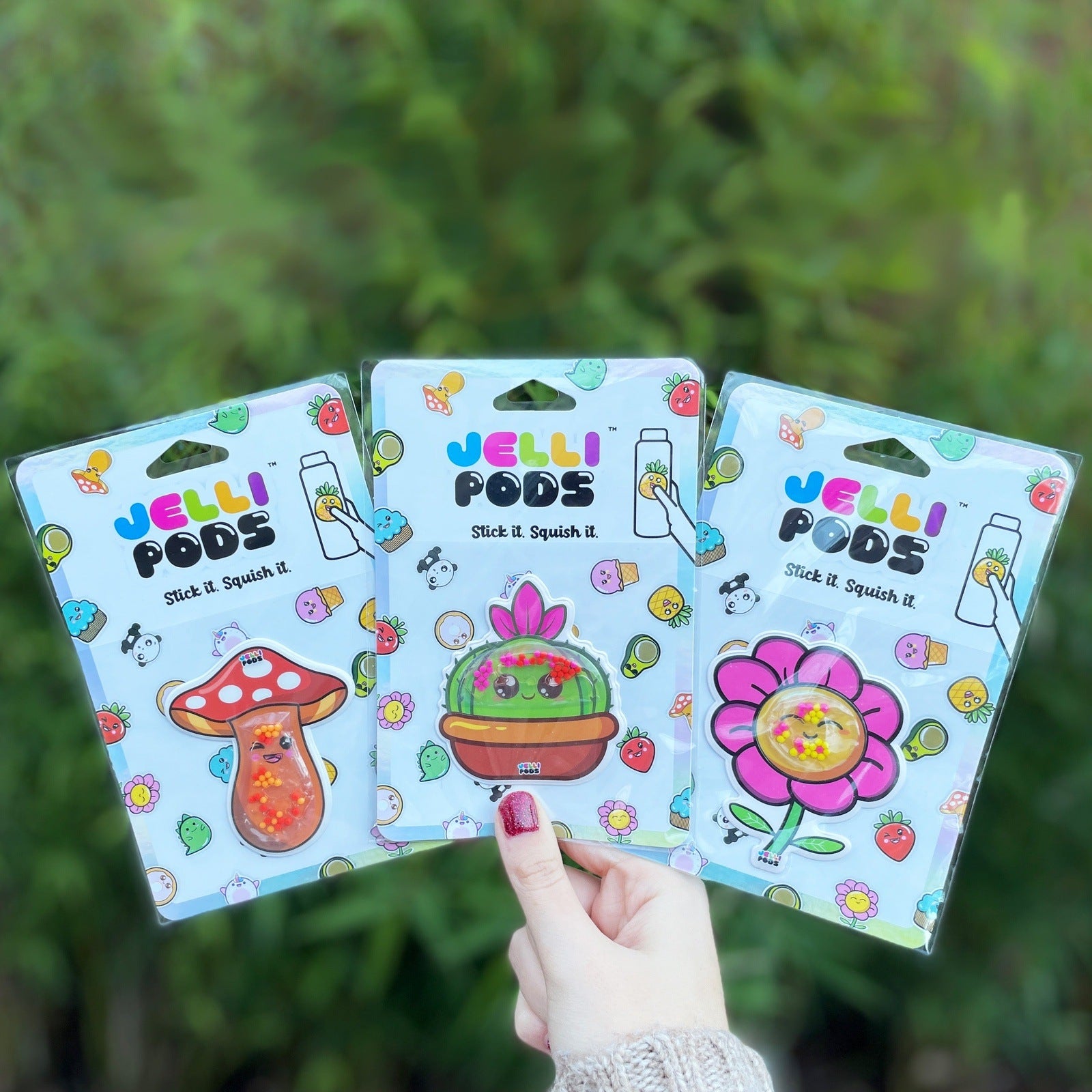 JelliPods: Plant Pack
$10.99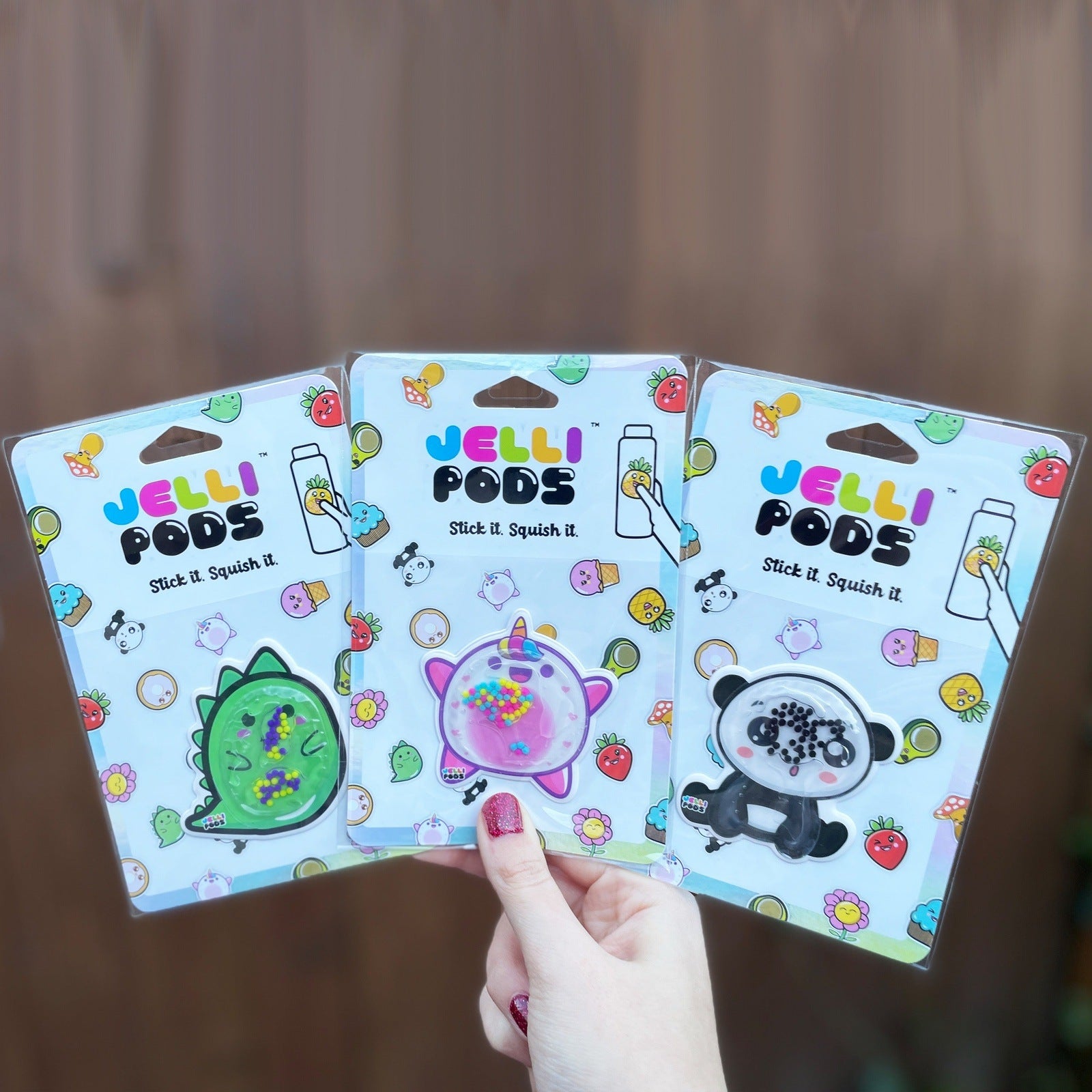 JelliPods: Animal Pack
$10.99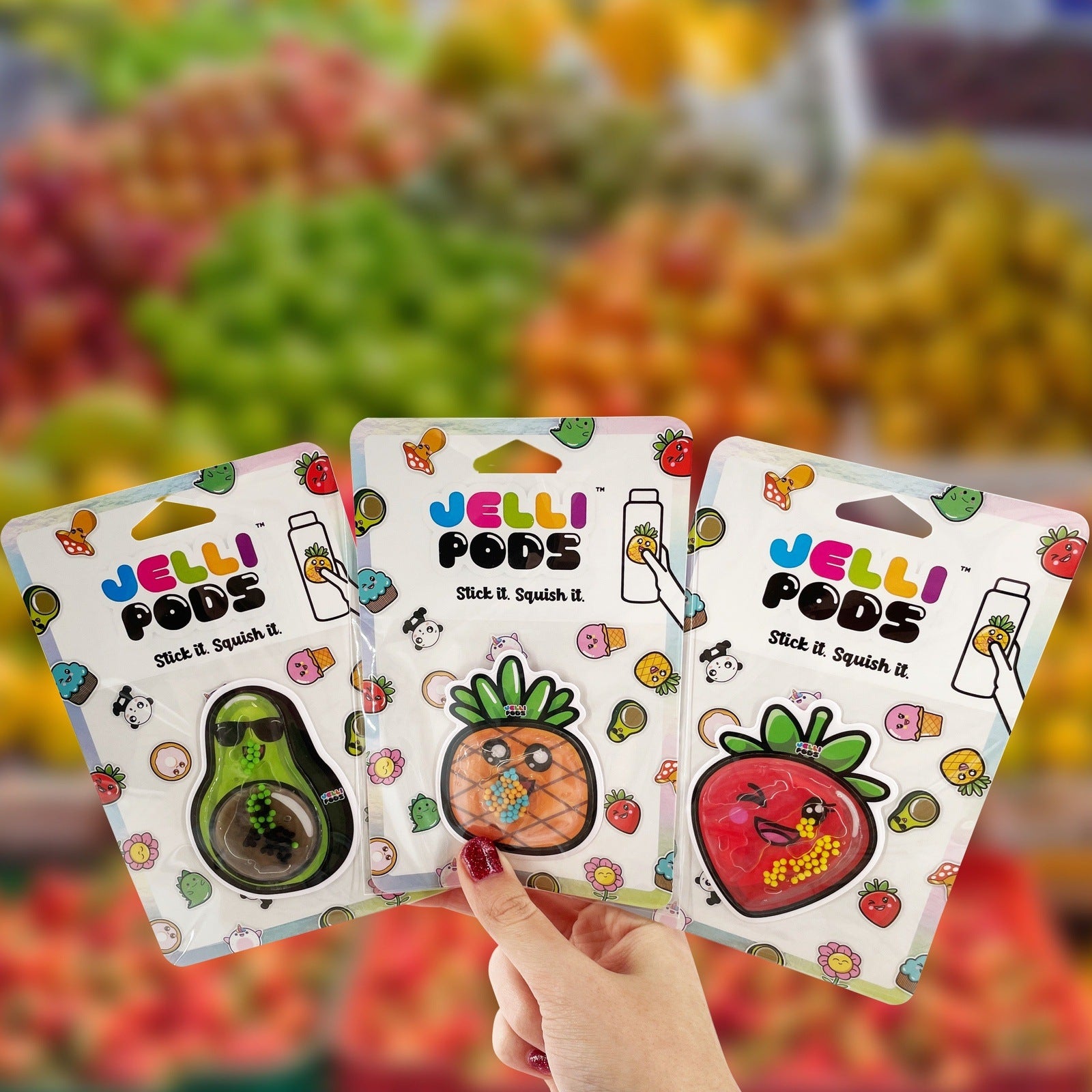 JelliPods: Fruit Pack
$10.99