Introducing GooGames, the next-level sensory thrill for hands-on gamers everywhere!
Drawing inspiration from the classic water games but with a sprinkle of modern magic and sensory appeal. Navigate vibrant fruits, glimmering gems, or delectable candies using the bubble buttons, guiding them through each game card to win!
The mesmerizing swirl of pearlescent glitter makes every play session a visual treat, while the squishy buttons are so satisfying and fidgety. Each game also comes with two swap-out backer cards, giving each player 9 total levels to master.
Whether you're seeking to conquer a challenge, zone out in the shimmering dance of glitter, or simply enjoy the sensory satisfaction, GooGames is the go-to!
Fantastic floating fruits & more
Choose your arena! Be it the orchard of floating fruits, the vault of sparkling gems, or the candy-filled confectionary clouds. Every theme offers a unique challenge and spectacle!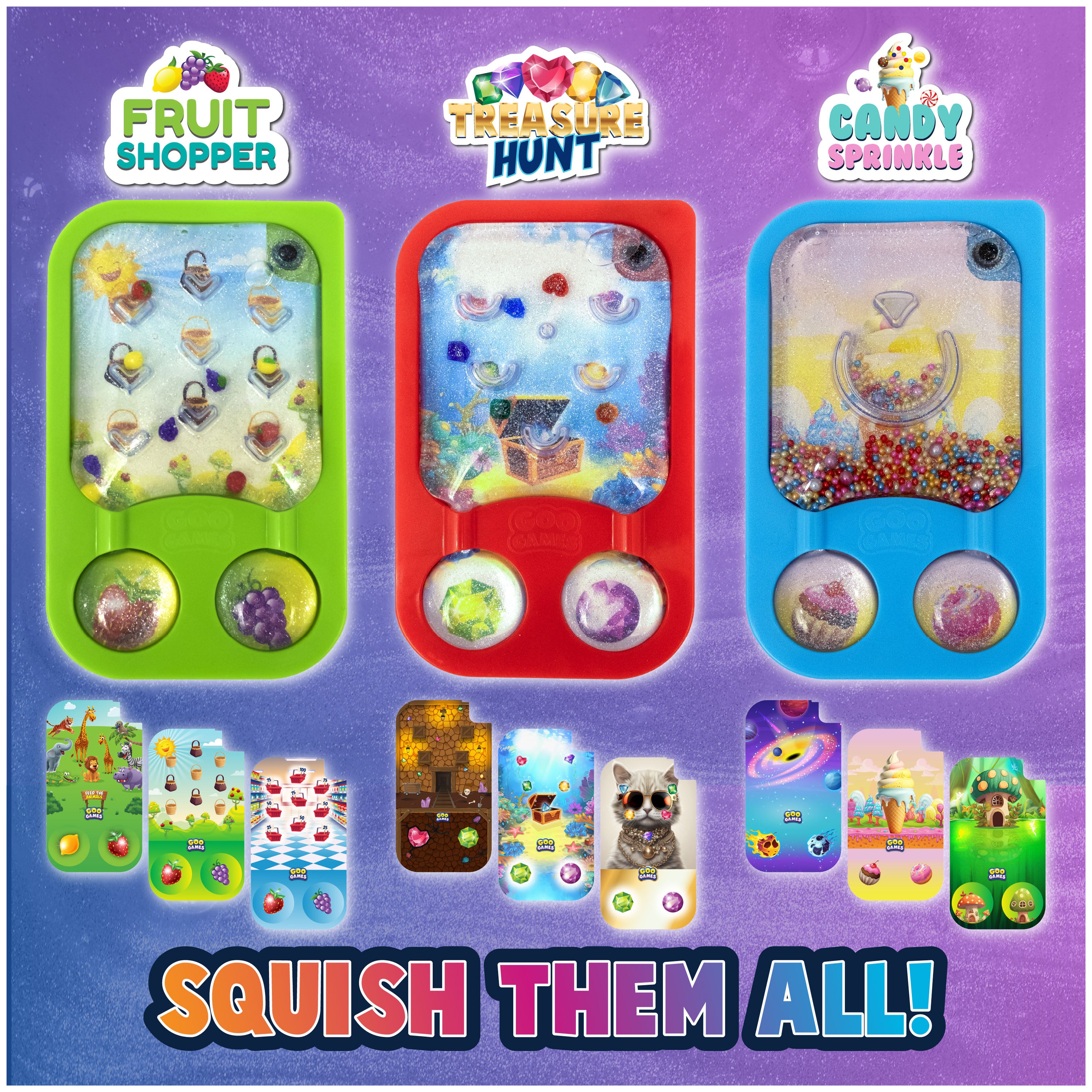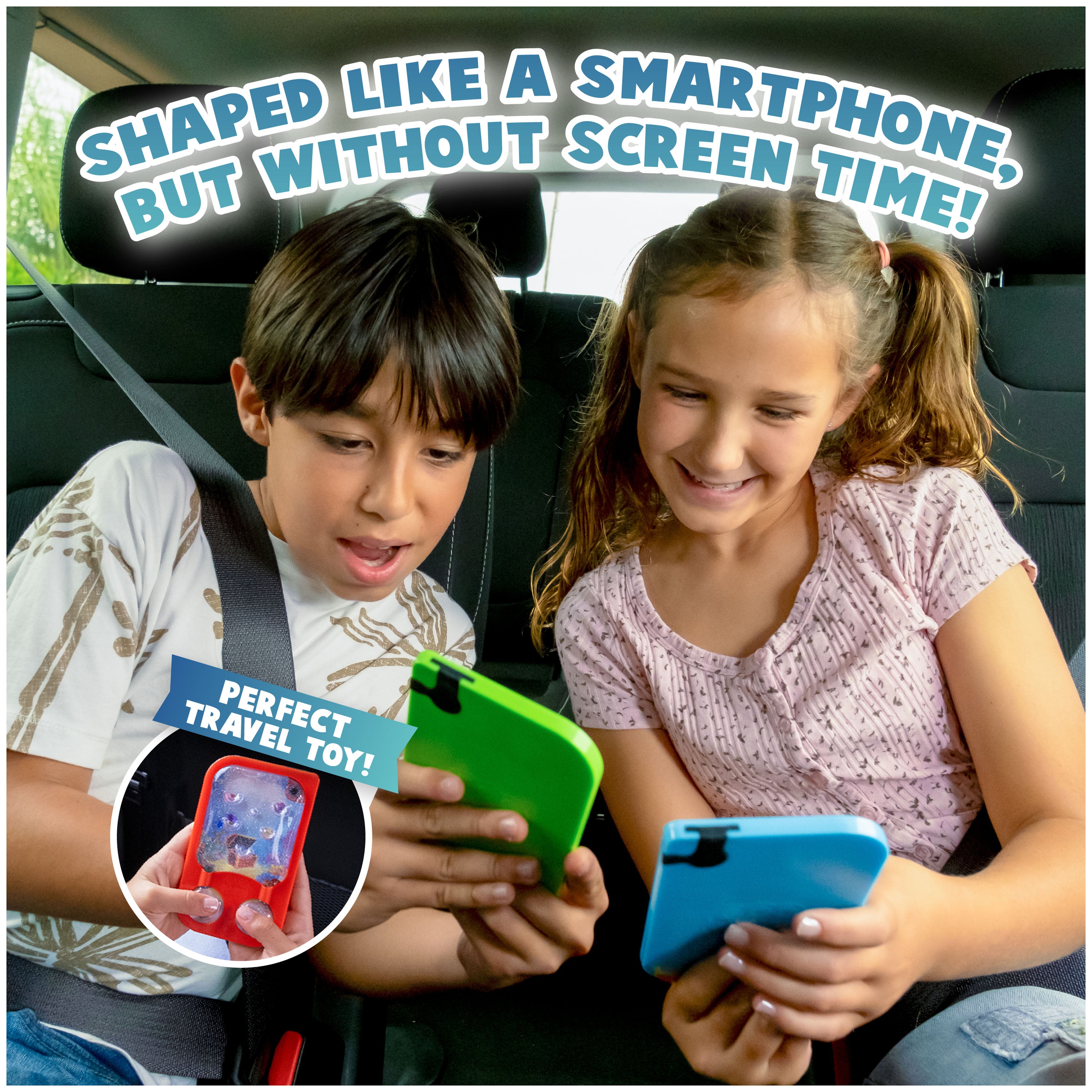 Perfect travel companion
Compact and mess-free, GooGames is a must-have for on-the-go fun! Whether on a road trip, plane, or waiting during errands, it's entertainment right in your pocket!
Glitter Galore
Encased in every GooGame is a stunning dance of pearlescent glitter, adding a layer of magic and wonder allowing you to see the water move!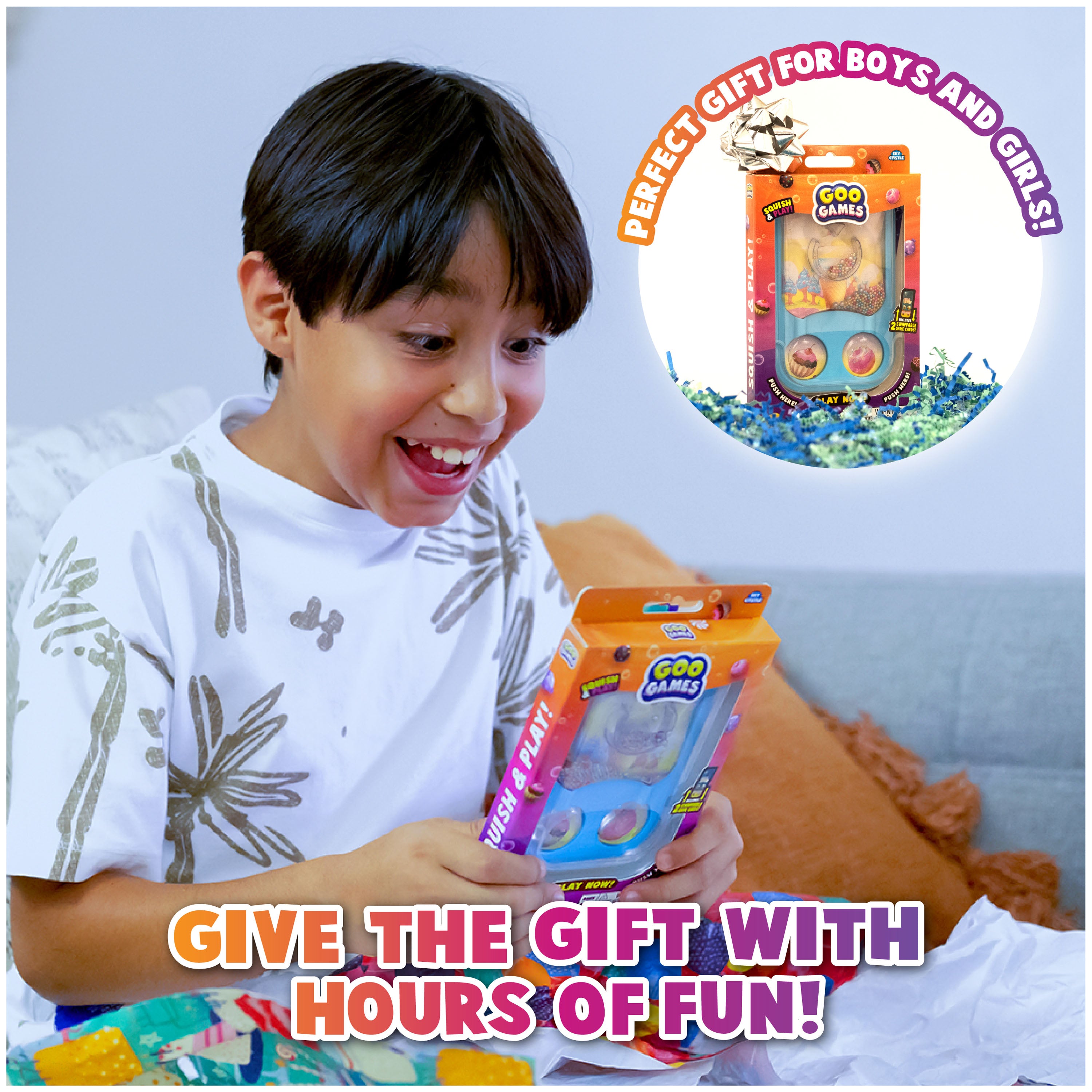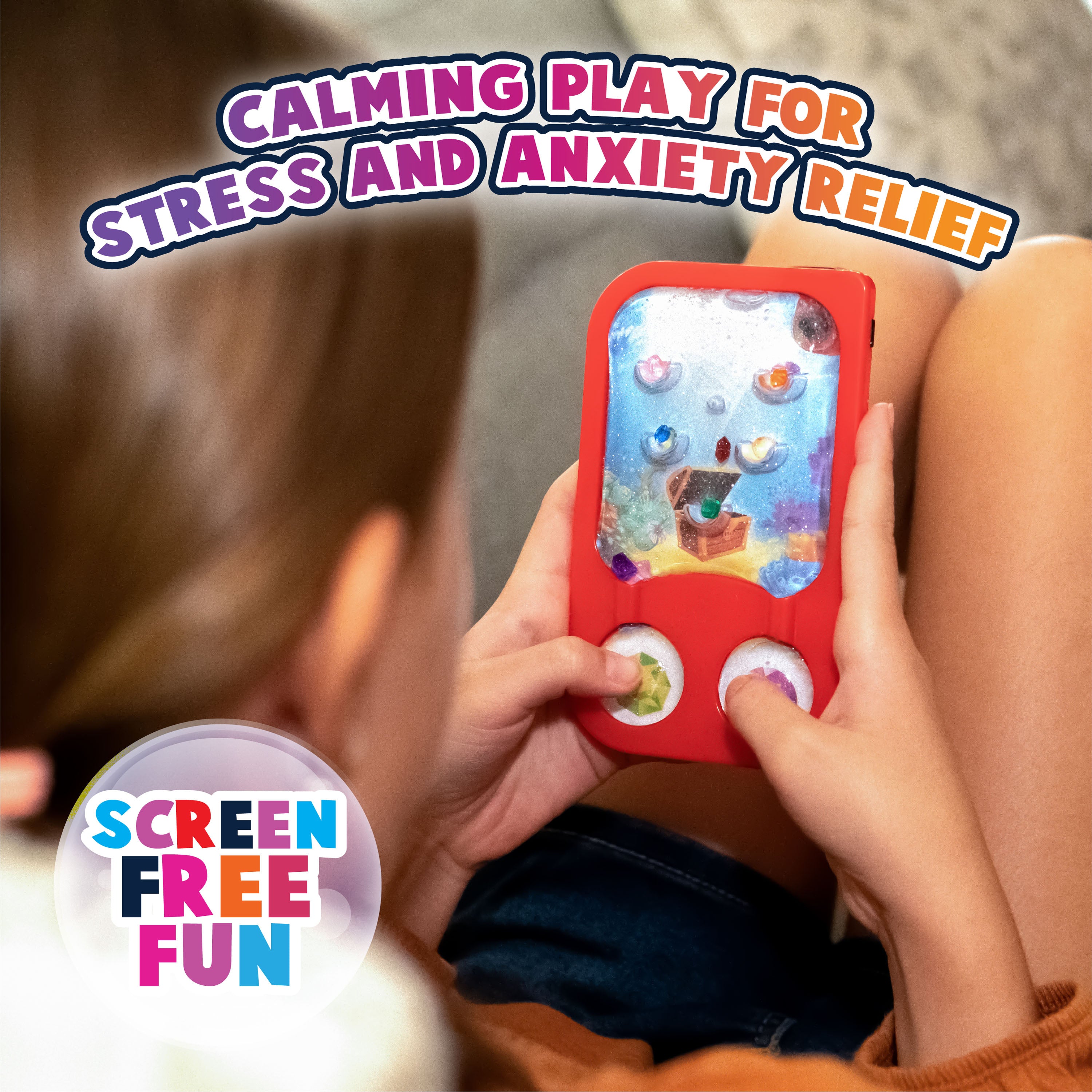 Safe, squishy & durable
Crafted with soft, flexible materials, GooGames promises not just hours of fun but also durability. And parents can be at peace knowing it's all non-toxic and safe!
Three total game cards included
Each GooGames pack includes TWO bonus backer game cards, allowing players to switch up the background and experience a new theme with different levels to master!